January 26 New Sierra Leone Premier League Proposed Start Date.
The Sierra Leone government has decided to boost the country's long-awaited top-flight football league with a mouth-watering and record-breaking cash injection.
The country's Premier League Board will receive 2-billion Leones (approximately about $250,000) which is a massive unmatched by previous sponsorship.
The first Premier League Board to be set set-up in 2008 received "10,000 as sponsorship, Football Sierra Leone understands.
The Sierra Leone Premier League has been on hold for nearly five years due to a protracted power struggle at the Sierra Leone Football Association (SLFA).
Sierra Leone's last edition of the Premier League was suspended through the season in 2014 because of the Ebola epidemic.
East End Lions was topping the 2014 campaign prior to its suspension.
"It is a great opportunity to get the country back to playing a domestic league after four years," Chairman of Premier Board Lawyer Emmanuel Saffa Abdulai told Football Sierra Leone UK.
"The government is manifesting a great commitment to football and, youth employment."
"It is hoped that the footballers and stakeholders will make the best out of this new dawn now in football."
The country is still under suspension over alleged government interference.
The country's anti-corruption commission (ACC) set aside the FA president Isha Johansen and secretary general Christopher Kamara pending an investigation into allegations of corruption which both deny.
The case is ongoing and, FIFA has said they will consider lifting the ban after the case against Johansen and Kamara is completed.
Follow Us on Twitter @football_sierra, on Facebook/Instagram Football Sierra Leone – The writer @bittar32 – Contact bittar@footballsierraleone.net.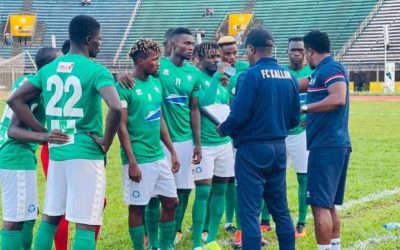 This year's Sierra Leone CAF Confederation Cup representative, FC Kallon, will arrive at Milan Malpensa airport on Saturday ahead of their opening Group 4A opener against Italian side PISA Sporting club on Monday, March 22, at the Rossetti" Stadium (3.00 pm) local...
read more