Tuesday's Cup of Nations qualifier between Sierra Leone and Benin has been cancelled after five Benin players tested positive for covid-19.
 The match was due to kick-off at 16hrs local time, but it has been confirmed that the Group L decider will not go ahead.
According to a report, the visitors contested the result and refused to leave their bus on arrival at the Siaka Steven Stadium.
Our sources have confirmed they were told to isolate all positive cases, but they have failed to follow protocols. 
 A few hours later, after the game had been called off, the SLFA named Dossou Jodri Harod Oluwafemi, Allagbe Kassifa Owolabi Frank Saturnin, Adenon Abdou Kalid Akiola, Ben Yohan Cedric Benjamin and Mounie Steve Michel Kevin as the affected players.
Sierra Leone needed to win at home to reach the tournament for the first time in 25 years. Benin needed only a draw.
 One of them to join the already 23 qualified nations to compete in the finals in Cameroon next year to complete the lineup.
What happens next is entirely up to the Confederation of Africa Football body, CAF. However, we will keep our readers posted with developing news as we get them.
 Meanwhile, it's not the first time during this African Cup qualifying competition that travelling teams have cried foul over local authorities' COVID-19 tests.
Kenya complained when four key players were ruled ineligible for a qualifier in Togo on Monday, also after test results were announced on the day of the game. 
Kenya Federation president Nick Mwendwa said the players forced out of the game had all tested negative in Kenya days earlier.
The Benin-Sierra Leone cancellation was the second bizarre incident on the final day of qualifiers.
Connect with us @football_sierra, on Facebook/ Instagram Football Sierra Leone, the writer @bittar32 Contact bittar@footballsierraleone.net.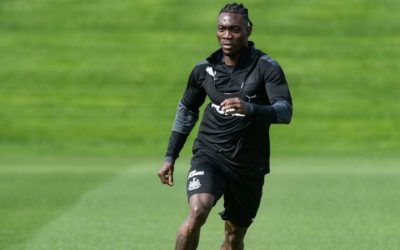 Christian Atsu's agent says the footballer's whereabouts are unknown, a day after it was reported he was pulled from the rubble of a building "with injuries" after the Turkey earthquakes, BBC sport reports.  More than 11,000 people in southern Turkey and northern...
read more