Sierra Leone Women's U-20 set to face their Guinean counterparts in the first leg of the African FIFA World Cup qualifying tie later this month in Guinea.
 Head Coach Victoria Conteh has curtailed her squad to 25 players after the initial 42 invited for trials. The former East End Tigers coach has continued training at the Bo Stadium located in the Southern part of Sierra Leone.
 The contest has been billed to be played on Saturday, 25th September in Guinea and October 9, 2021, at home in the return leg.
 CAF will have two representatives for the final tournament of the FIFA U20 Women's World Cup Costa Rica 2022.
 Two more rounds will follow, with two teams representing Africa in the FIFA U20 Women's World Cup Costa Rica 2022.
 Meanwhile, the Black Princesses have advanced to the next stage of the African U20 Women's World Cup qualifiers following Mauritania's withdrawal from the qualifiers.
 Both nations were slated to battle it out in the second round qualifiers on September 25 and the return leg set for October 9.
 CAF says they have received correspondence from the Mauritanian FA announcing their decision to withdraw from the FIFA WWC 2022 qualification stage.
 "We regret to inform you that we have just received from Mauritania FA a correspondence informing us of their withdrawal from FIFA U-20 WWC 2022. Consequently, matches 23& 24 are cancelled as well as the missions of all designated officials.
 "On the other hand, kindly note that Ghana is automatically qualified for the next round of the competition", CAF stated in a letter sent to the GFA on Saturday.
 African Football News – Follow us on Twitter @football_sierra On Facebook & Instagram: Football Sierra Leone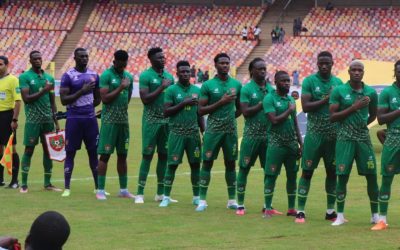 Guinea-Bissau coach Baciro Candé assured fans and delivered a 1-0 shocking win in Nigeria in their match day three African Cup of Nations Group A qualifier. Following the Super Eagles' uninspiring 1-0 loss to Guinea-Bissau in a 2023 Africa Cup of Nations qualifier at...
read more