Chad's International football suspension has been lifted, the world governing body FIFA said on Tuesday after they were banned in March due to government interference.
Fifa said in a statement that Chad's suspension was lifted with immediate effect since the government had restored power to the Chadian Football Federation (FTFA) and revoked its decision to create a national football management committee.
Fifa and the Confederation of African Football (Caf) will soon conduct a joint mission to N'Djamena to follow the ongoing discussions between Chadian authorities and the FTFA, Fifa said.
Chad was disqualified from the Africa Cup of Nations earlier this year after quarrels between the sports ministry and the football federation led the government to set up a new committee to manage the sport by presidential decree.
Chad's sports ministry said in a statement that the suspension was lifted following various discussions between Chadian authorities, Fifa and Caf.
Moctar Mahamoud Hamid, president of the Chadian Football Association, said on national radio that he welcomed the decision.
"We are going to make a fresh start on the development of football in Chad."
African Football News – Follow us on Twitter @football_sierra On Facebook & Instagram: Football Sierra Leone.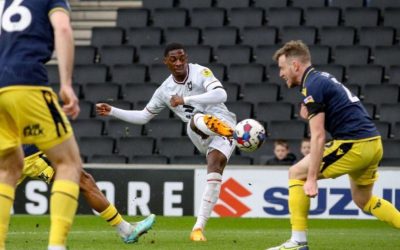 Sierra Leone International Sullay Kaikai scored the only goal as MK Dons moved out of the League One relegation places with a victory over Accrington, who dropped into the bottom four. Kaikai, who has seven caps for the Leone Stars, will link up with his national team...
read more