Former Sierra Leone international John Sama has set his sights on coaching at the highest level one day.
Sama, who played his football in Asia, and Europe is presently studying with one of the leading expert Football Coach Evolution (FCE).
Having completed the English FA 1st4sport Level 2 Certificate in coaching, Sama is now in pursuit of the highest coaching certification available – UEFA Pro Licence.
FCE is the world's leading independent football education institute, formerly known as the World Football Academy. FCE is a major knowledge provider for many FA's and clubs around the world.
The former Ports, Freetown FC and East End Lions midfielder, has passionately informed this medium of his desire for football coaching.
"The aim is to empower my knowledge at the highest level. One day, maybe, in my country Sierra Leone, If I am fortunate, I will be home to pass my football knowledge to the younger footballers and train younger coaches. Learning from some of the best experts in global football can create an opportunity in the not too distant future," Sama to FSL Sports.
"I am working hard because achieving such height is a dream. Of course, as a former International with two African Cup of Nations experiences, I want to get into management hence why I am pursuing this qualification."
Sama, who played in the 1994 and 1996 African Cup of Nations, plans to complete this elite course in May 2022.
Connect with us @football_sierra, on Facebook/ Instagram Football Sierra Leone, the writer @bittar32 Contact bittar@footballsierraleone.net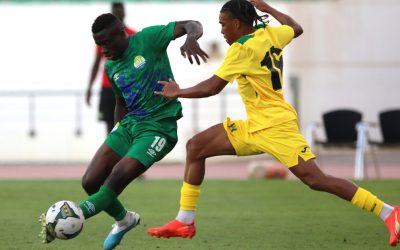 Sierra Leone registered its first victory in the African Cup of Nations Qualifying Group A campaign defeating Sao Tome 2-0 to move two points behind leaders Guinea Bissau. Both sides played to a 2-2 draw on Wednesday, but on matchday four, Sierra Leone looked more...
read more