Africa's final Qatar 2022 World Cup qualifying playoff draw has been rescheduled for January next year following the CAF decision in Cairo.
The draw was initially scheduled for 18 December 2021 but will now take place next year in January. The ten final teams will compete over a two-leg format.
The decision was reached during the Extraordinary General Assembly held a meeting in Cairo to discuss more issues related to African football, including the 2021 African Super Cup game set to be played in Qatar in February.
DR Congo, Ghana, Mali, Morocco, Egypt, Algeria, Cameroon, Nigeria, Senegal and Tunisia won their respective groups to reach the final qualifying playoff phase for the 2022 World Cup.
According to the qualifying system, the teams will be seeded based on their January 2022 Fifa ranking, and a draw will be conducted for the five ties expected to be played in March 2021.
African Football News – Follow us on Twitter @football_sierra On Facebook & Instagram: Football Sierra Leone.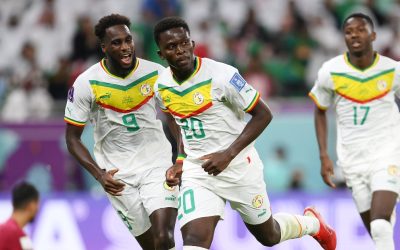 Senegal become the first African side at the FIFA World Cup Qatar 2022 to register a victory. They survived a late scare to overcome persistent Qatar. The West African open up a two-goal advantage with strikes on either side of half-time Mohammad Muntari hit back with...
read more