Bo Rangers striker Musa Noah Kamara and Alhaji Kamara scored their first African Cup of Nations goals for Sierra Leone in the 2-2 draw against Ivory Coast at the Japoma Stadium in Douala.
Sierra Leone started very slow as their counterpart Ivory Coast took the lead through Ajax striker Sébastien Haller in the 25-minutes before Musa Kamara's 55th-minute leveller.
The Les Elephant wasted several chances before Nicolas Pépé, who was named Man of the Match, doubled the scoreline.
A last-gasp equaliser from another Kamara, Randers striker Alhaji Kamara collected a pass from former England International Steven Caulker to slot in as Sierra leone draws parity. 
Both sides played their part in an enthralling match, which saw Ivory Coast miss an early penalty but then lead twice before Sierra Leone hit back.
Keeper Mohamed Kamara, who won the opener Man of the Match, was at his best today after saving Ivory Coast first penalty. After 10 minutes, the Elephants of Cote d'Ivoire earned a penalty after Wilfried Zaha was knocked down in the box by defender Osma Konate. But the Sierra Leone goalkeeper was up to the task when he reacted well to stop Franck Yannick Kessie's spot-kick placed in the bottom right corner.
Experienced Kei Kamara made a vital goal-line clearance which could have changed the storyline for Sierra Leone.
Tention was mounting at the end when Cote d'Ivoire, in added time, brought in their skipper Serge Aurier, who was forced to go in goal after goalkeeper Sangare was carried off injured following his mistake.
Sierra Leone with two points from two games, while the Ivorians top the group with four points to their name.
However, the Elephants have a tough mountain to climb against defending champions Algeria on Thursday (16:00 GMT).
What they said
Nicolas Pépé (Cote d'Ivoire): TotalEnergies Man of the Match
" It's good to have had this trophy but I would have preferred to have the three points of victory to ensure our qualification in the second round this evening. Now we have to go and keep working to make a big game against a big team from Algeria. We have to put out a big performance because the objective is to finish first in the group.
John Keister, Sierra Leone coach:
"Honestly, I wouldn't have believed it if someone had told me that we would have two points against these great teams of Algeria and Cote d'Ivoire. Now we have managed to do it, we must continue to work to succeed in our participation in this competition, 25 years later, it is not a question of changing our objective along the way, above all we have a great match to deliver against Equatorial Guinea, after that we will advise, the work must continue especially at the level of the defensive organization, we have conceded far too many chances this evening (Sunday evening) unlike our match against Algeria.
Patrick Beaumelle, Cote d'Ivoire coach:
"Our dressing room remained silent, heads are low, we just gave two points, as a gift. What can be done in terms of organization on this second goal, I still do not understand, what happened, I continue to search, it is also the charm of the Africa Cup of Nations. On the other hand, we must continue to work to improve our efficiency with 18 chances, it was enough to score the 30 per cent to take cover."
Connect with us @football_sierra, on Facebook/ Instagram Football Sierra Leone, the writer @bittar32 in Douala, Cameroon Contact bittar@footballsierraleone.net.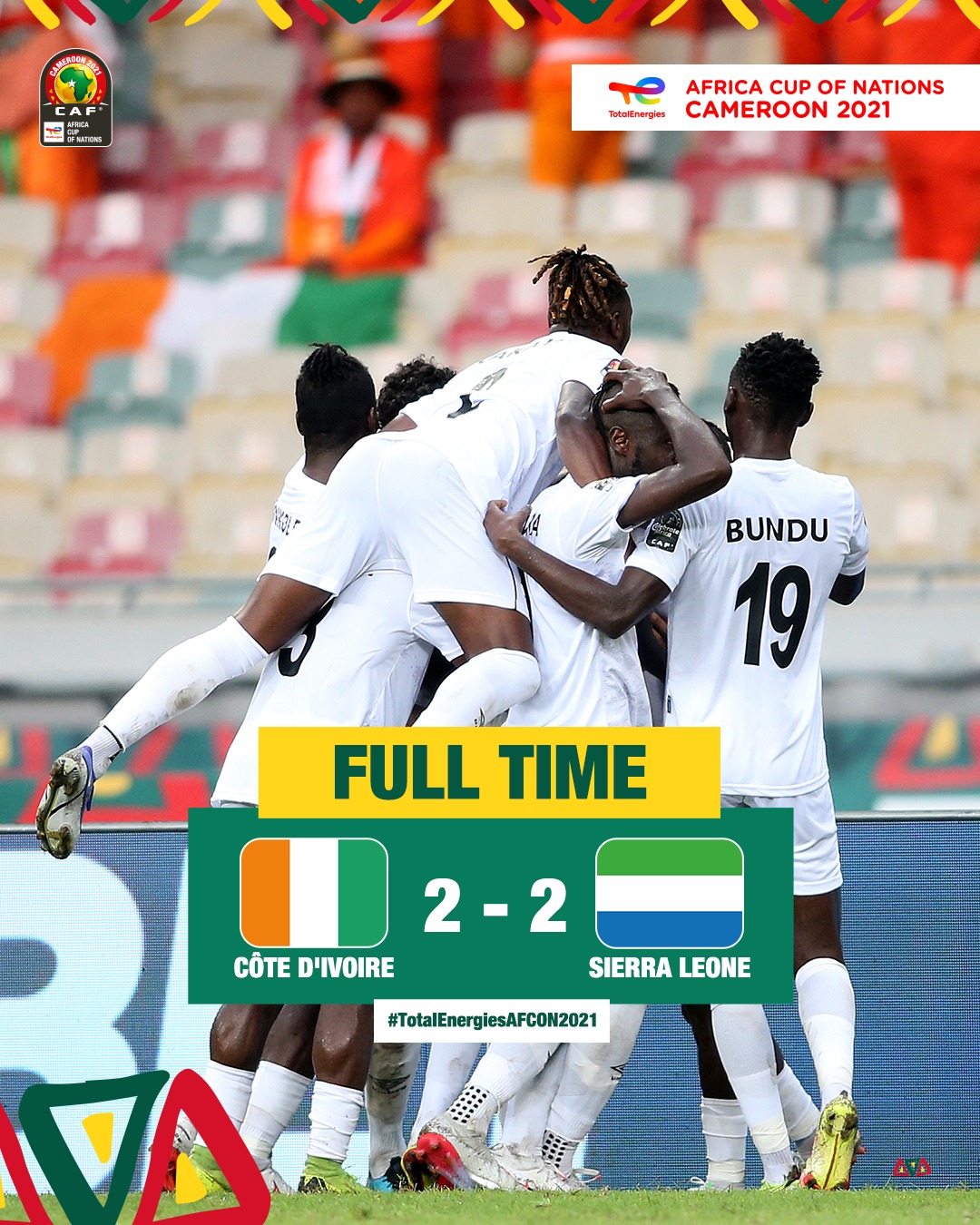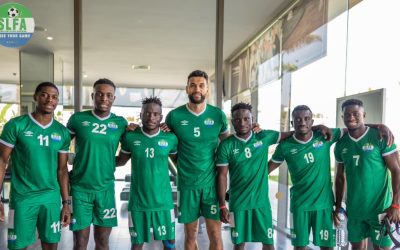 Sierra Leone captain Steven Caulker has urged focus from his national teammates ahead of crucial 2023 Africa Cup of Nations qualification matches this week. Caulker, 31, acknowledged that every player must focus and be ready for challenging encounters against their...
read more