Sierra Leone coach John Keister is optimistic that his side will make the round of sixteen. Speaking ahead of Leone Stars final Group E match, he noted that the prime objective is to reach the knockout stages of this year's African Cup of Nations.
Keister side will be eyeing a historic lace to come of the group stages for the first time, and their counterparts are in search of their third in as many appearances for Nzalang Nacional.
The Leone Stars will face a different proposition on Thursday at the Lime Stadium. Equatorial Guinea – like Keister's team, has shown strong character against Ivory Coast and Algeria.
This will be the first encounter between Sierra Leone and Equatorial Guinea at the Africa Cup of Nations.
What they said
John Keister (Coach, Sierra Leone) "This is a tight group. Our objective is to go through. The team spirit drives our team, we want to qualify. We adapt our strategy to the players we have, to play in an uninhibited way while respecting the opponent, a big team like Equatorial Guinea."
Steven Caulker (Defender, Sierra Leone) "Twenty-five years ago, a generation represented Sierra Leone well on the international stage. It is a source of pride for us to take over. We showed tactical discipline and braveness. I saw the images of celebration and popular jubilation in the country, that's the magic of football, reconciling a whole country."
Both sides have gained respect and admiration in the tournament in Cameroon. Sierra Leone came from behind twice to draw parity against the Ivory Coast whilst Equatorial Guinea ended Algeria's long unbeaten run.
African Football News – Follow us on Twitter @football_sierra On Facebook & Instagram: Football Sierra Leone in Douala, Cameroon.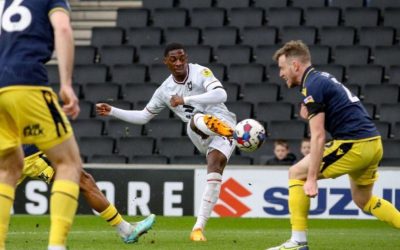 Sierra Leone International Sullay Kaikai scored the only goal as MK Dons moved out of the League One relegation places with a victory over Accrington, who dropped into the bottom four. Kaikai, who has seven caps for the Leone Stars, will link up with his national team...
read more