Sierra Leone mining company Leone Rock Metal Group (LRMG) are paving the way for a solid relationship with an approximately $5000 donation to the country's Premier League.
It comes a day after their whipping gesture of NLE 300,000 (Three hundred thousand new Leones) cash boost to the Female Premier League Board.
The cheque for (NLE 100,000), was warmly received and appreciated by the Sierra Leone Football Association on Wednesday, the 19th of January, at their Secretariat in Freetown In the presence of LRMG's Salim Sillah, SLFA's president Thomas Daddy Brima, National Sports Authority's Steven Kelfala and other dignitaries.
"This kind gesture by the company is with clean and pure intention to promote sports in the country and not with the intent to compete or out shadow existing football structures."
"Leone Rock Metal Group intends to boost football under its Corporate Social Responsibility projects with a focus on gender equality," LRMG said in their statement.
Acknowledging the handout, President Brima thanked the Largest Iron ore producer in Sierra Leone for their brave intervention even when they did not call upon them. He further assured the company of the association's commitment to ensuring the purpose of the competition is achieved.
To climax the event, President Brima proudly handed three sets of national team jerseys to the Leone Rock Metal Group as part of their culture.
Connect with us @football_sierra on Facebook/ Instagram, Football Sierra Leone, and National News.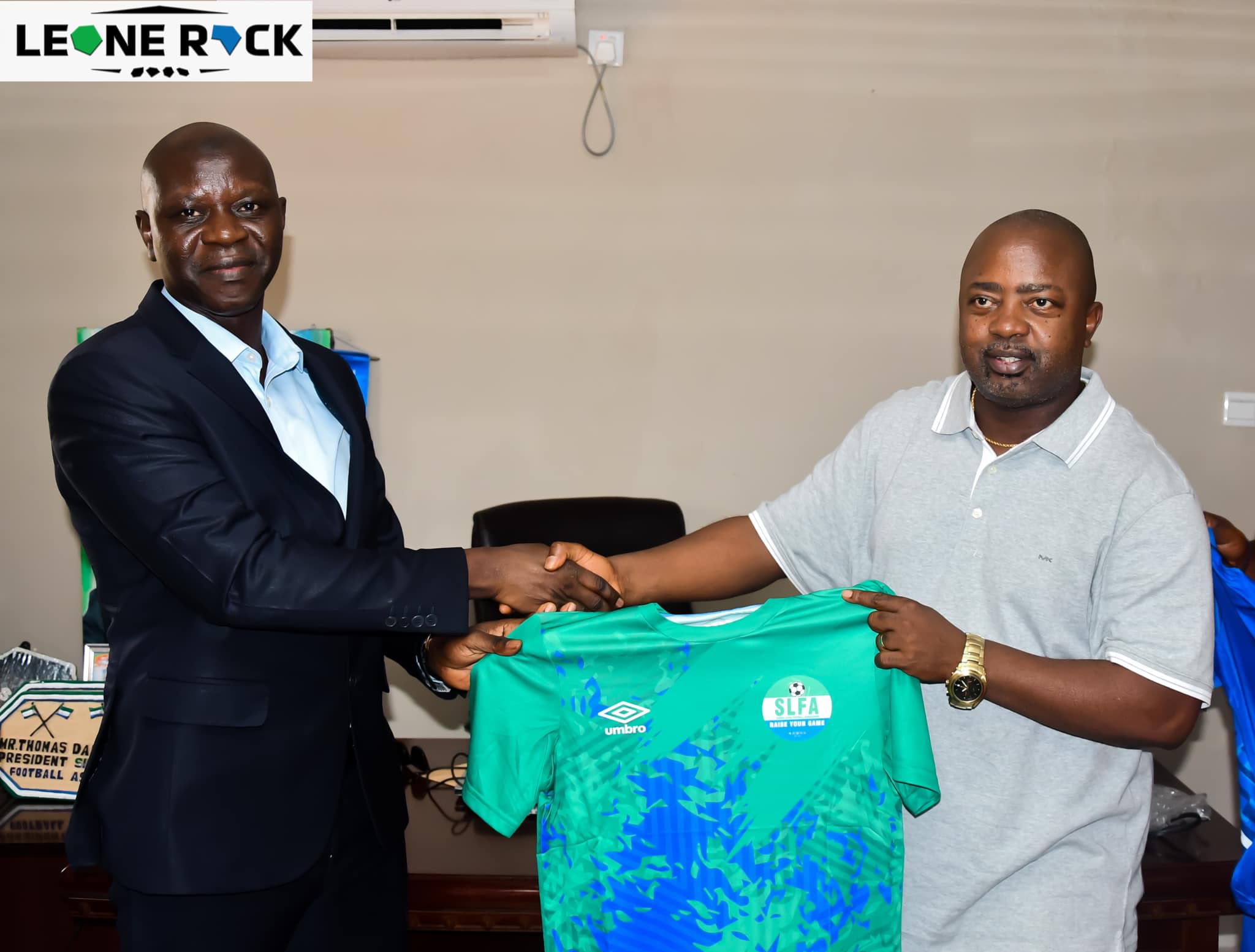 "Delighted to get my first goal in such a big game. The club president and coaches emphasized how important these last two games are in the clubs' history," the attacking midfielder told FSL News. "To be able to score and assist last night was great, but what I am...
read more