NEROCA FC defeated Mohammedan Sporting 2-0 at Khuman Lampak Stadium on Sunday, March 5, 2023, as they moved to the eighth position on the Hero I-League table.
Neroca's skipper David Simbo (In photo) was pleased after another hard-fought victory to survive relegation. "It was a great win – we have worked hard all season," Simbo told FSL News.
"Three straight games without a defeat. As a team, we are very pleased with our effort. I am happy as skipper of this great football club."
Kolkata's side dropped to the 10th position. As things stand today, Aizawl FC, NEROCA and Rajasthan United are all on 25 points.
Their last matches would be crucial to determine when and where these four teams play in the Super Cup qualifiers.
The home side's first goal came in the 10th minute. Ghanaian forward Michael Kporvi had a clear look at the goal and unleashed a right-footer from around 30 yards out before Sweden Fernandes completed the win in the 65th-minutes.
It was a free-kick from the left, a long way off the goal. But Sweden went for the goal himself and was able to swing it a long way, in through the first post at the top corner. Slight deflection from the wall did help. Zothanmawia could not even move.
Contact us on Twitter @football_sierra – Facebook & Instagram Football Sierra Leone – African News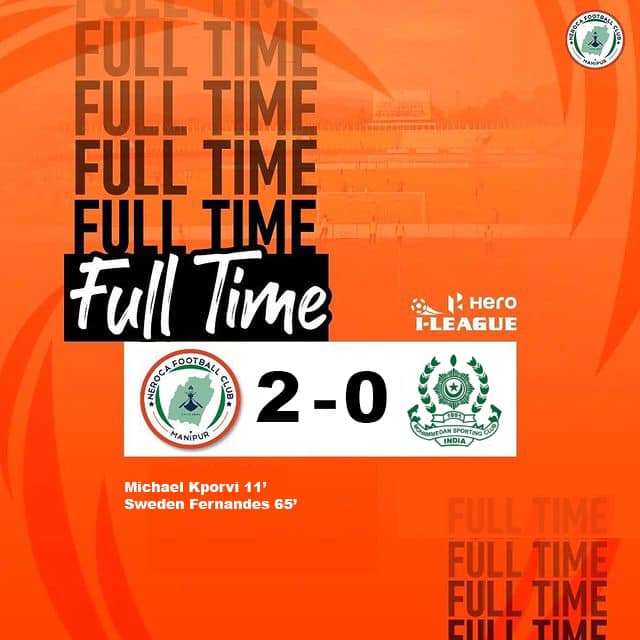 Attacker Rodney Michael will not be part of Sierra Leone next week after he suffered a recurring hamstring injury in preparation for a club match scheduled for this weekend. During a training session for this weekend's match, Rodney suffered a recurring hamstring...
read more